Carlo's Bakery signs 2.2K-SF lease at 1500 Broadway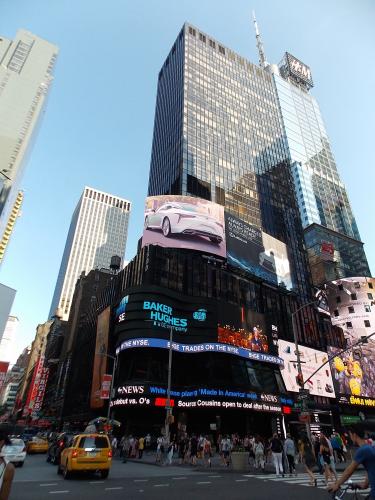 Fast! Look busy, the Cake Boss is on his way.
Carlo's Bakery signed a minimal lease in Times Square for its new New York outpost.
The international channel, which is the brainchild of My buddy Valastrostar of CCM "Cake Boss" series, will open at Tamares Groupit is 1500 Broadway, where he signed a ground floor lease of 2,196 square feet for a term of 15 years, according to brokers.
Valastro will have to sell a lot of cannoli, though, with asking rent starting at $1,250 per square foot, or $2.7 million per month, according to CBRE.
"When people come from all over town or around the world, I think they're going to appreciate the love and quality that we put into our delicious pastries, desserts, cookies and cakes because we still do it the old-fashioned way. fashionable," Valastro said in a statement.
Newmarkit is Jeffrey Roseman and Drew Weiss represented Carlo's Bakery in the deal, while CBRE's Anthony Stanford and Henry Rossignol negotiated on behalf of Tamares Group.
"We began looking for space with Buddy in early 2021 amid the pandemic," Roseman said in a statement. "At that time, he was very optimistic about the recovery of the New York commercial scene and was prepared to take a huge gamble to make that happen. The deal at 1500 Broadway is the culmination of the two working closely together. parties in difficult times to create a special and unique experience.
Stanford noted that the bakery will be sure to get foot traffic with ABC News'"Hello America" studio next door and conditions usually crowded on the sidewalks of Times Square.
Marc Hallum can be reached at mhallum@commercialobserver.com.