Eastern Scholar House has a new honorary name | New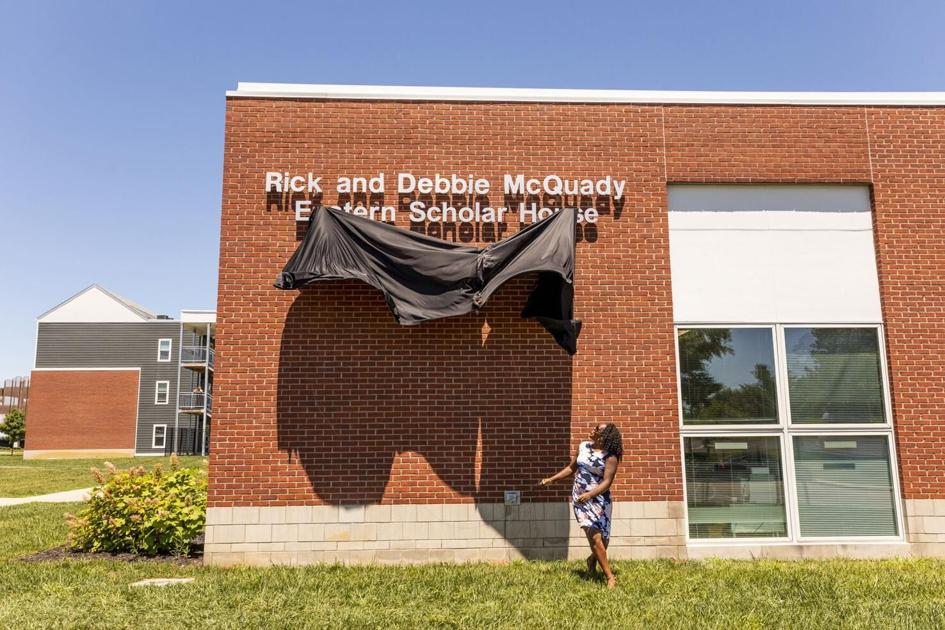 EDITOR'S NOTE: This story is part of a publishing partnership between the Richmond Register and Eastern Progress
This week, the Kentucky River Foothills Development Council, Inc. and Eastern Kentucky University celebrated the honorary appointment of Eastern Scholar House.
In order to recognize their unprecedented level of support for the Eastern Scholar House and to help its residents achieve their educational and professional goals, the facility now bears the honorary name of Rick and Debbie McQuady Eastern Scholar House.
The ceremony included comments from KRFDC Executive Director Brian Mullins, KRFDC Public Information Officer Karen Atkins, Fellow Cyntoria Vaughn, EKU President Dr David McFaddin, Chairman of the Board of directors of EKU, Lewis Diaz, and Rick and Debbie McQuady.
The Eastern Scholar House program helps parents pursue their educational dreams and provides unlimited opportunities for their children. Kentucky River Foothills wouldn't be able to offer a program like this – a program that breaks generational poverty – without the help of Eastern Kentucky University, City of Richmond Section 8 program, Kentucky Housing Corporation. , the Ohio Capital Corporation for Housing and a host of other supporters like Rick and Debbie McQuady.
Rick and Debbie embody community leadership without regard for personal gain, and have been "selfless" in your efforts to serve others and change conditions which, if left unresolved, could erode not only the stability of individual families, but also jeopardize the security and prosperity of the community as a whole.