Fort School District strives for academic excellence | Around the city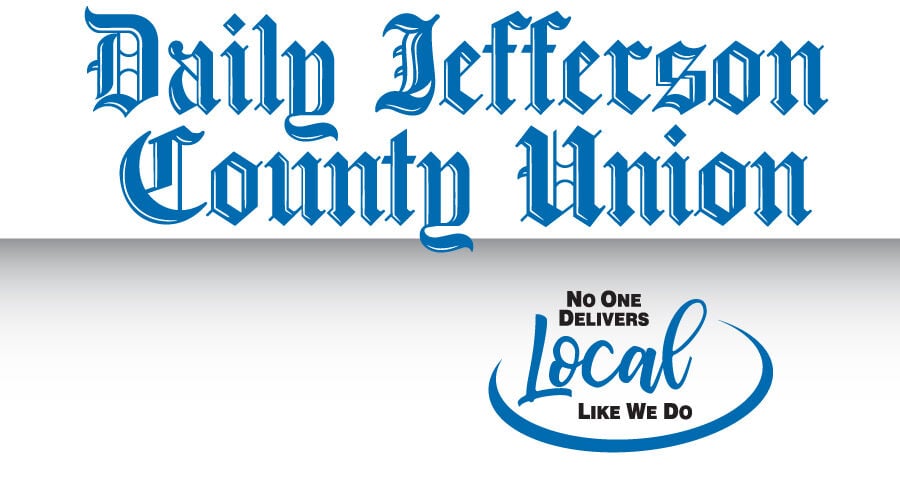 [ad_1]
The Fort Atkinson School District strives each year to achieve excellence in academic achievement and growth for all students. This is achieved through solid programming based on student-centered learning.
The 2020-21 school year has been filled with challenges, diversions, transitions and unexpected opportunities within this job. The onset of the global pandemic came as a shock to the academic community around the world. The idea of ​​students having an interrupted school year was foreign and worrying. When we entered the school year last fall, we knew the coming year would be unique and set for unprecedented uncertainty.
Throughout the school year, the Fort Atkinson team has gone from in-person learning to fully virtual and simultaneous learning. Our students and staff have adapted with incredible resilience. Teachers embarked on intensive, technology-based instruction, adapted content and programming for home access, and adopted whatever means possible to reach their learners.
Although it has been an intense and at times professionally exhausting year, what stood out was the start of a disruptive innovation not seen for generations in education.
Integration of socio-emotional learning:
Over the past year, the field of education overwhelmingly embraced and recognized the essential integration and prioritization of socio-emotional learning. While we've always known schools are more than academics, it unfortunately took a global pandemic for the field of education to bring it to the forefront. At Fort Atkinson, our professional learning on how to emotionally support our learners had started years before.
This foundation of beliefs and strategies has served us well in meeting the needs of our students. We were equipped to meet the emotional and safety needs of our learners during a time of collective trauma. As we look to the future, we will continue to understand that the emotional needs and well-being of our students come first and form a non-negotiable basis for all academic growth and success.
Alongside educators, families have presented themselves as education heroes during the pandemic. We thank again the parents, aunts and uncles, grandparents, neighbors, daycares and even older siblings who have stepped up to support our learners while accessing their education from home. Bringing our teaching to the screens of our students 'homes has created an unprecedented opportunity to connect families to their students' learning content, model instructional strategies, and involve our families in their child's progress.
As we move forward in the coming school year, our goal will be to maintain this bond and nurture these relationships to ensure that families remain a vital part of their students' education.
Teaching enhanced by technology:
Prior to last year, technology-enhanced education was a 'nice to have'. Whenever technology could be incorporated into our teaching and learning, we recognized that our learners responded. The pandemic has created a context in which teaching with technology has gone very quickly from a "nice to have" to a "must have".
Before the pandemic, we had devices shared across multiple classrooms. Just a year ago, we skillfully switched to handing out Chromebooks in parking lots to every learner and every family. Apps, devices, software and programs have come to the fore in accessing our learners.
Our 1Fort team embarked on this apprenticeship wholeheartedly. Teaching with technology requires professional learning on the part of the educator. Every app, device, and program involves procedural and strategic learning to successfully use it with students.
The progress made by the Fort Atkinson School District in a single school year in integrating technology into our teaching and learning was nothing short of impressive. We are integrating this learning into this school year, ready to use our technological tools with greater confidence and increased strategy to improve engagement and accelerate student learning.
Like all things during the pandemic, our 1Fort team were asked to prioritize and focus on what learning was most important to our students. In the main area of ​​English language arts and mathematics, the Department of Education has offered advice on prioritization of content. In all areas and levels, our teams have collaborated on this prioritization throughout the past year – unit by unit and standard by standard.
Thinking about content or essential skill by grade level or course has created opportunities to re-examine how we structure our learning experiences for students and to reflect on the use of our teaching time. In this work, teachers have become more interdependent between schools and grade levels.
Never before have we been so aware of how we operate in a K-12 system that requires alignment and cohesion. We will maintain this 1Strong systems thinking spirit and focus on what is most important to our learners in our years beyond the pandemic and we will end up with a much stronger K-12 programming system.
Student-centered teaching:
All the students experienced the pandemic in different ways. The impact of last year's education will be unique for each learner and complex in its short and long term implications for their educational success and progress.
Last year our staff at 1Fort demonstrated our commitment and skill to meet each of its learners where they are and grow from there. Some thrived in virtual classrooms and others struggled. Some enjoyed learning at home and others were eager to return to school in person.
I can assure the community of Fort Atkinson that our team is ready to welcome all of our learners into our classrooms and are engaged and equipped to meet every learner where they are and adapt to the needs of the students throughout. the upcoming school year as they arise.
Overall, while the pandemic may not be over, the successes and accomplishments of the past year provide a great foundation for the continued growth and success of our organization. We are forever changed in many positive ways. This growing mindset will continue to define our academic programming for this school year and for the future.
Lisa Hollenberger, Director of Student Services and Special Education
Amy Oakley, Director of Education
[ad_2]