Join the Saint Leo Community to Create a New "First Generation Fellowship" – Community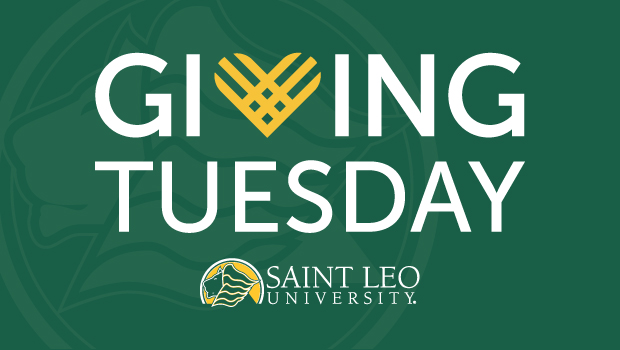 New

Published on November 16, 2022 |
by University Communications
Give Tuesdaya global day dedicated to giving back is November 29.
Last year we raised over $50,000 to support scholarships, education, sports and more.
This year for Giving Tuesday, we are thrilled to announce a unique fundraising goal. Your donations will establish a new First Generation Fellowship for Saint Leo University students!
We hope to create an annual tradition of supporting some of our neediest students on Giving Tuesday and we want you, our faculty and staff to be part of it.
First-generation college students face unique challenges, including balancing multiple identities, working one or more jobs, and managing family obligations, while trying to obtain an education to further their careers.
Thanks to the Jessie Ball DuPont Fund, your gift to First Generation Fellowship will be matched, dollar for dollar, up to $25,000.
A donation of any size provides the resources our students need. With your support, our students can achieve their educational dreams and have a positive impact on our community.
Matching gift opportunities for this scholarship close November 30, so do your part and donate today!
Donation Page: https://giving.saintleo.edu/campaigns/first-generation-scholarship-2
If you have any questions about ways to support, please contact John Agnello, Senior Director of University Advancement at (352) 588-8450 or john.agnello@saintleo.edu.