Meet the 2022 New York All-Western College Athletes for Spring | High school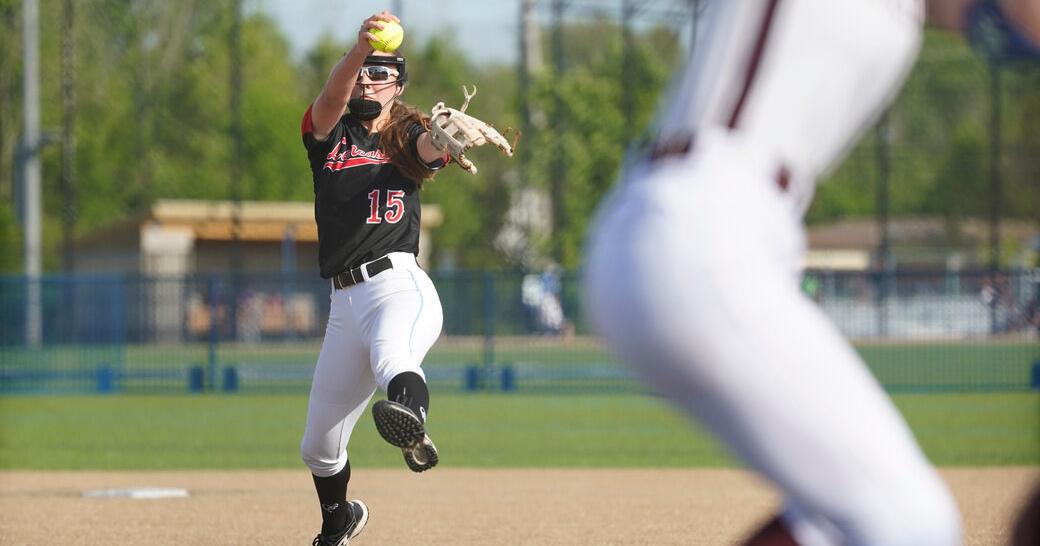 The 2022 All-Western New York Scholars Athlete Squad for Spring Team consists of 117 winners and 611 honorable mentions. An asterisk indicates that a scholar-athlete was also on the fall or spring teams. Two asterisks indicate that a scholar-athlete was on the fall and winter teams.
To be named to the team, students must have averaged over 90 in the previous six semesters and have been a beginner or significant player in their spring sport. The varsity athlete team is open to seniors from more than 100 public and private schools in Western New York and selections are made by committee.
More information about the program can be found at section6.e1b.org.
Sean Brennan, boys tennis
Lauren Wagner*, women's athletics
Kyle Urban*, boys athletics
Matthew Volz, boys tennis
Jacob Brink**, boys athletics
André Fuentes, boys' lacrosse
Max Hodin*, boys' athletics
Ryan Hesch, Women's Lacrosse
Mallory Grubb*, women's athletics
Nathan Meza Ray, boys tennis
Bugale (Esther) Nankumba*, women's athletics
Faheem Khawar, boys athletics
Brennan Overhoff, Boys Lacrosse
Jacob Rivera, Boys Lacrosse
Matthew Slowinski, Boys Lacrosse
Ethan Heleba*, boys tennis
Ryan Elibol, boys athletics
Charlotte Costich, women's athletics
Ryan Zaff, boys athletics
Jessica Zittel*, women's lacrosse
Kyle Kacmarski, Boys Lacrosse
Hannah Weiss, Women's Lacrosse
Samantha Luba*, women's athletics
Thomas Banas, boys tennis
Jack Skora, boys athletics
Andrew Roland **, boys athletics
Erin Donnellon, women's athletics
Joise John, Boys Lacrosse
Nicholas Sawynsky, Boys Lacrosse
Tyler Schott*, boys athletics
Hailey Kliszak*, women's athletics
Zachary Winnicki**, boys athletics
Madison Maciag, women's lacrosse
Kyla Eisman, women's athletics
Kaitlin Romanowski, softball
Carter Krawczyk*, baseball
Nathan Jowdy, boys tennis
Bella Pfohl, Women's Lacrosse
Samuel Eimiller, boys athletics
Heidi Khuu*, women's athletics
Brady Harrington, baseball
Leah Siegmann, women's athletics
Emily Allen*, women's lacrosse
Lyla Allen*, women's lacrosse
Gabriela Siren, women's athletics
Lucas Matyevich*, boys tennis
Kamdyn McClain, male golfer
Sara Thomas, women's athletics
Matteo Joslyn, Boys Lacrosse
Kegan Mancabell**, boys athletics
Kelly Barnes*, women's lacrosse
Carlin Jones, Women's Lacrosse
Amelia Slusarz, women's athletics
Madalyn Covelli, softball
Madelyn Lisciandro, softball
Colin Hughes, boys athletics
Nathan Petryzsak, baseball
Christopher Ulrich, boys athletics
Brooke Livergood**, women's athletics
Brendan Luce*, boys athletics
Isabella Grijalva, women's athletics
Marinna Heichberger*, women's athletics
Eric Swiencicki, baseball
Travis Nixon, Boys Lacrosse
Nate Adams*, boys athletics
Rachel Dickey*, women's athletics
Morgan Bennett*, softball
Isaac Bluestein, boys athletics
Angela Carter**, women's athletics
Hailey Cenname*, softball
Abigail Elliott, softball
Kira Grzechowiak, Women's Lacrosse
Grace Vanderlip, Women's Lacrosse
Samantha Fleming, softball
Darien Swanson, Male Golfer
Helene Olsen*, women's lacrosse
Abigail Weissenburg, softball
Andrew Scalfani-Cohen*, boys' lacrosse
Heather Carey, Women's Lacrosse
Alivia Michalski, women's athletics
Olivia Ruggiero, softball
Evan Mahar,* boys athletics
Paul Smith, boys athletics
Abigail Hurtgam, softball
See below for a list of scholar-athletes – honorable mention: