Musselman's Lundberg Named National Merit Scholarship Semifinalist | Newspaper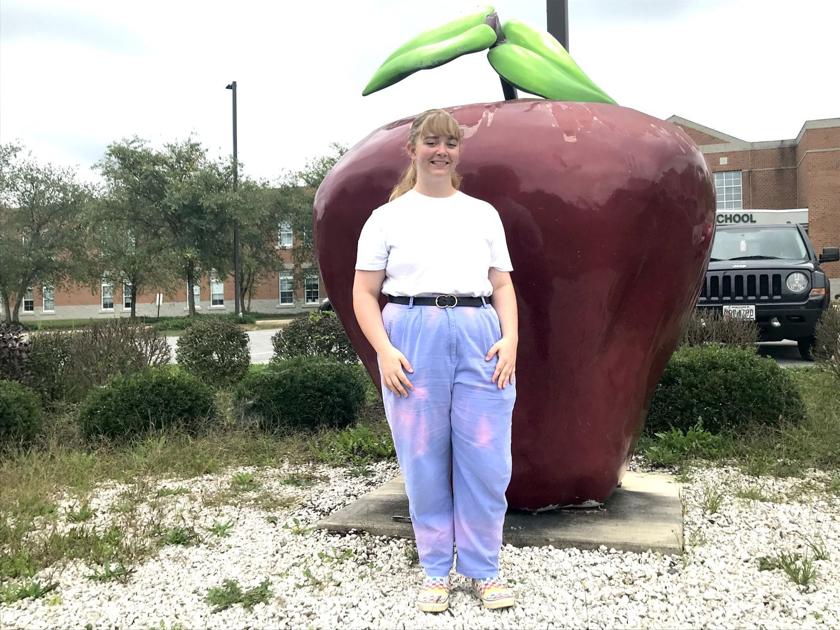 INWOOD – Making the most of your education has always been easy for Musselman senior Charity Lundberg, one of those students who is comfortable in the classroom, who never really has to study.
"It's almost always been like this, but the teachers keep telling me, 'One day you're really going to have to study.' I try to keep that in mind, "she said with a shy smile.
A low-key student whose wisdom shows in her concise sentences, Lundberg finds herself the only semi-finalist for the Berkeley County State School Merit Scholarship in Berkeley County, an honor she never imagined receiving.
"I was hoping to do well, but I didn't expect to get into it," she said. "It's really cool, because I'm one of the only people in the county who has it.
"I was pretty excited."
While foundation classes come naturally to Lundberg, it is the arts that really interests her, as she is a member of the Musselman High Orchestral Program, playing baritone and trombone, as well as choir. Lundberg also finds pleasure in English, where she can delve into stories and test her own creativity when it comes to written words.
Lundberg said it was the presentation of potential instruments that all fifth-graders received that struck her heart and drew her to the baritone, an instrument she has never given up on since.
"In fifth grade, when they did the demo for us, I just saw the baritone, and I was like, 'Hmm, this is for me,' she said with a soft laugh.
Whether in her arts or in her classes, Lundberg demonstrates a silent motivation that always drives her to do better, to deliver the best possible performance. She does this with the support of years of teachers, friends and family behind her.
"I am very, very grateful. Everywhere I have been I have found the support of all my teachers, "said Lundberg," and whenever I ask them for help, they are always very willing. They just want me to do my best.
Recently, however, Lundberg has found herself pushing even harder to do her best, realizing the desire within her to gain balance and success.
"I recently discovered the work ethic, really immersing myself in all of my different arts," she said. "I found this willingness to work and balance all my time."
The National Merit Scholarship process is currently in the next phase, which sees transcripts and forms completed by Lundberg and his fellow semi-finalists. It also requires the submission of a letter of recommendation from a mentor.
"It makes me excited," Lundberg said. "I would love to move on, but even if I don't, I think just being in the program made me know my name for different scholarships and the like. Hope this helps me in the future.
Regardless of the outcome of the scholarship process, Lundberg knows her future will be some kind of performance, still unsure of where her journey takes her, as she is currently leaning toward college in Shenandoah or Shepherd.
"I don't know for sure what I want to do, but I would really like to keep the arts (in my life)," Lundberg said. "I thought about becoming an actor for a while, but I'm not sure if that's what I want to do. I thought about doing something with a group, maybe a group teacher or something like that.