New middle-income scholarship helps out-of-state UVA students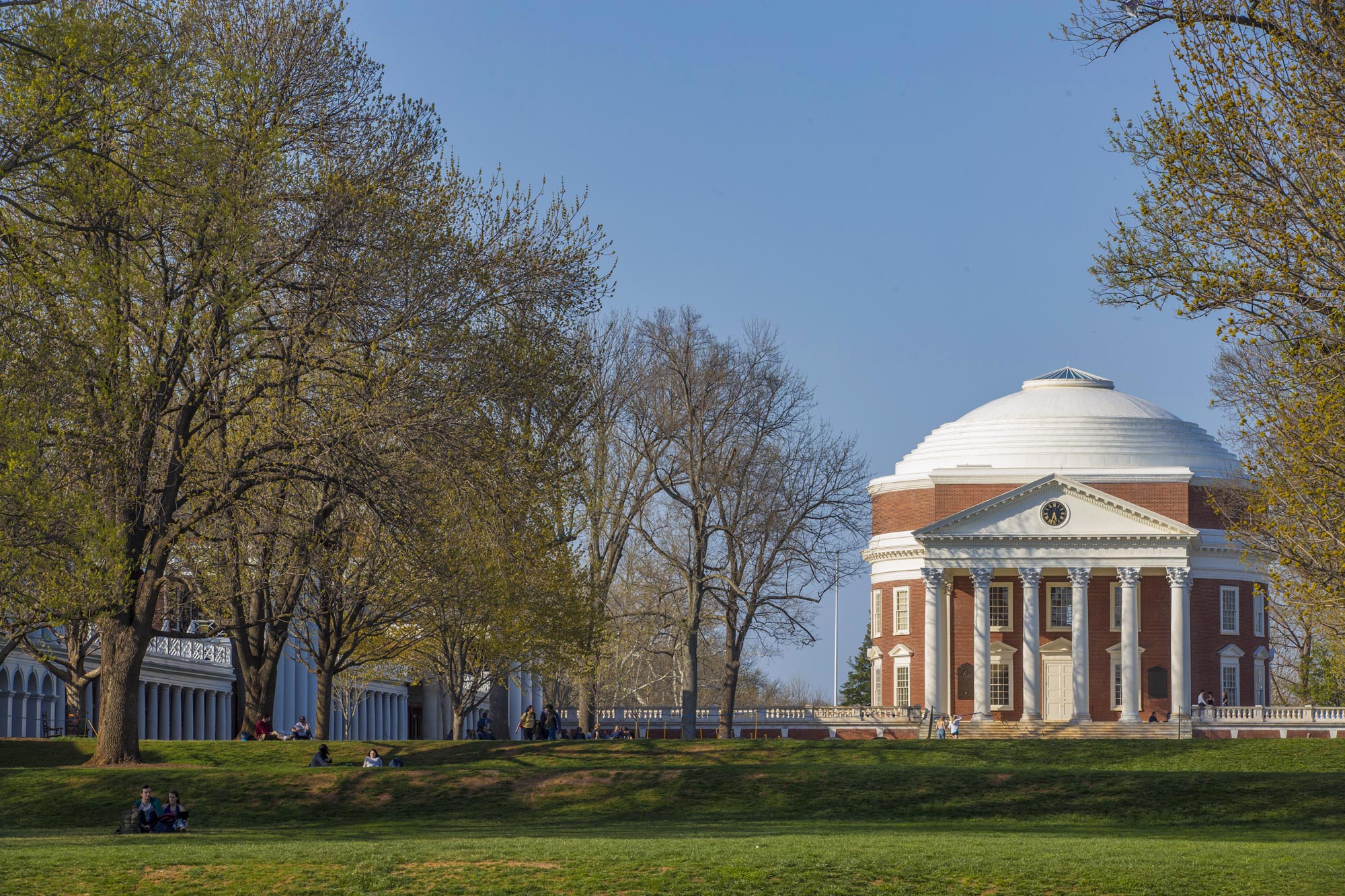 Many international students who are accepted to the University of Virginia each year face a difficult decision. Despite dreams of attending UVA, they may come up against the reality that their parents can afford only one alternative in the state. For many working parents, the costs associated with higher education can be a determining factor in deciding where their college-aged children will spend their undergraduate years.
A $2.5 million donation from alumnus Terry Daniels to create the "UVA Within Reach Blue Ridge Scholarship" will support international students from middle-income families by helping to lower the cost of attending the university. With funds appropriated for the Blue Ridge Scholars program by UVA President Jim Ryan in December 2020, the scholarship will be 100% matched, for a total investment of $5 million.
"I am thrilled that Terry Daniels is investing in UVA by opening the doors of education to more families," Ryan said. "His generous donation will attract and recruit exceptional students who may not otherwise have considered UVA, and as a result we will be a stronger community. I am grateful to Terry and delighted to welcome our new UVA Within Reach Blue Ridge Scholars at Grounds.
A 1966 graduate of the College of Arts & Sciences, Daniels was residing in California when he decided to enroll at UVA. He is a proponent of the value that international students can bring to the academic and cultural environment of the University.
"The strength of the University largely comes from the benefits students derive from being around people from different socio-economic, racial and international backgrounds," he said. "You're exposed to people from different cultural backgrounds, with different ways of thinking, and that can only benefit all students. »
Daniels noted that when international students attend AVU and are exposed to the distinctive culture and traditions of the University – such as the honor system – they take their student experiences with them as they enter society, become productive citizens and come back as loyal alumni: "That then has a positive impact on the University and the State of Virginia from a financial standpoint," he said.
The scholarship will make a difference in the lives of its recipients, said Stephen Farmer, AVC's vice provost for enrollment.
"They will bring their experiences and the experiences of their families with them to UVA," Farmer said. "But I think it's equally important to focus on the difference the scholarships will make in the lives of everyone who knows the scholarship holders."
Farmer, who oversees support strategies that provide an enhanced and consistent enrollment experience for students during their time at AVU, believes it's crucial to open doors to talented young people from all walks of life, including those from middle-income families.
"They are the sons and daughters of teachers, first responders, civil servants, small entrepreneurs and preachers," he said. "People who hold communities together. Terry's donation will allow us to continue to recruit students whose parents have worked hard, who have sacrificed themselves and who still need a scholarship from the University in order for their children to come here and succeed. That's what we need, and that's what the stock market will allow us to do.
This spring, hundreds of middle-income students from outside of Virginia are enrolled at Grounds. Although the University's financial aid program can meet all of these students' demonstrated needs, their families still make significant financial sacrifices, and the students themselves work and borrow to contribute to the cost of their education. The new scholarship will reduce both work and loan obligations, allowing middle-income students to devote more time to their studies and follow the best path for themselves after graduation.
This ripple effect will contribute to the health of the University at a time when affordability of higher education is a pressing national issue.
"With Terry's gift and with his scholars, we will have a richer and more vibrant community," Farmer said. "Every student here deserves to live and learn alongside other classmates who will see the best in them and want the best for them and generously share their own wisdom. By bringing in talented students from outside the A middle-income state at AVU, Terry gave a gift to every student at the University, not just these future scholars.
Daniels has held leadership positions as a member of the Bicentennial Commission, the Miller Center Board of Trustees, the College Foundation, the Darden Foundation, the Jefferson Trust, the Alumni Association, and the Health Services Foundation. He has been a generous benefactor in several areas of the University, including the College of Arts and Sciences, the Darden School of Business, the Miller Center, the Jefferson Scholars Foundation, and athletics. In 2020, he donated to the Bridge Scholarship effort to support students whose families have been financially impacted by COVID-19, helping to close the affordability gap during a time of unique need.