University survey aims to address public transportation needs on Delmarva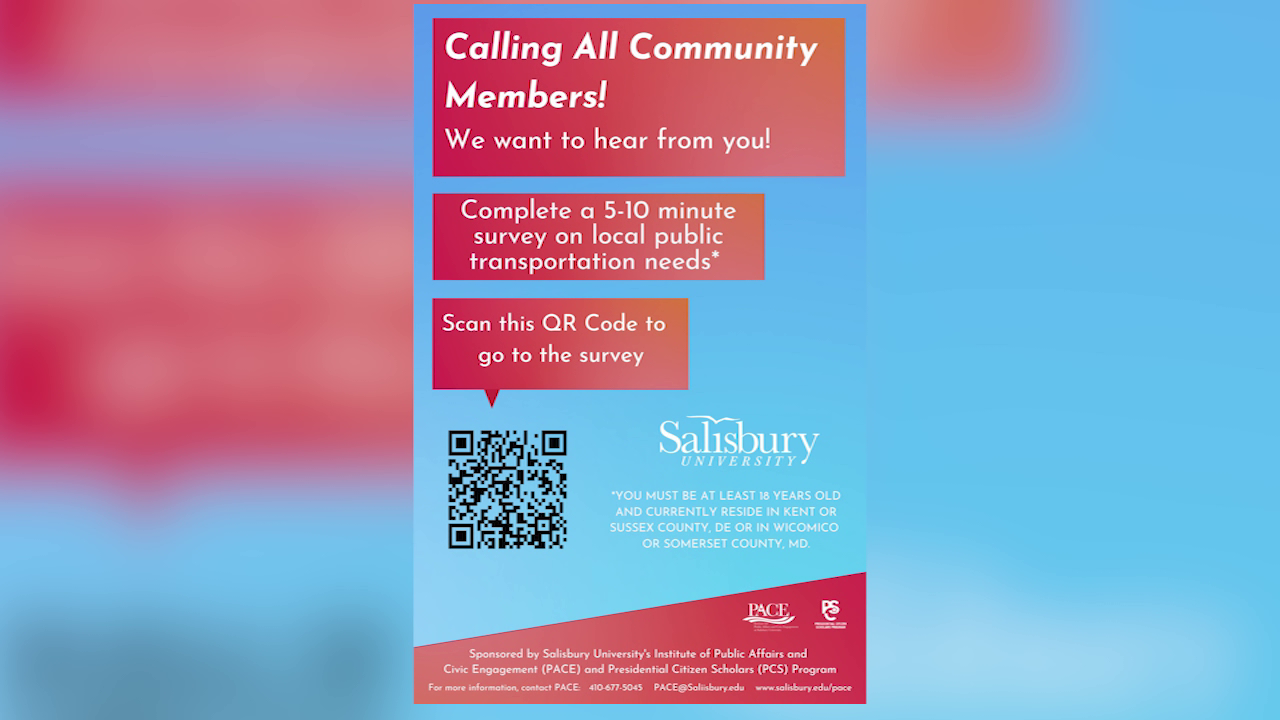 DELMARVA – Students from the Presidential Citizen Scholars program at Salisbury University have devised a strategy to tackle the problem of public transport on the shore and they are doing so with a survey.
The program enables students from all disciplines to engage in community development in the hope that they will become leaders in society. This project includes six students who created a survey open to residents of Kent and Sussex County in Delaware and Wicomico and Somerset County in Maryland.
The goal is to meet more transit needs on the shore, identifying many of the inequities. "Their hope is specifically to have data to share with the city, with the community, the Maryland Department of Transportation, DELDOT," said Ryan Weaver, PACE lecturer and director of the Presidential Citizens Scholars program.
"We had a lot of inconsistencies with bus and light rail routes, there is no passenger train route. Although we have Uber, Lyft and some taxi options, these are not financially viable for the wider Salisbury community," said researcher Andrew Wilson.
"We would also like a train to Princess Anne for UMES students if they have travel issues getting to Wilmington and Philly. They will have this transportation route," said scholar Zakera Banks.
Now the focus is no longer just on high-speed rails, but on all forms of transportation, from bikes to scooters.
According to 47ABC researchers, public transport and the needs that meet it go far beyond simply getting from point A to point B. Tackling this problem can open the door to solutions for other economic obstacles. "Lack of public transportation robs many communities of economic and educational opportunities because they otherwise have no means of getting around to a wider range of jobs or a wider range of educational opportunities," said Wilson.
"These people don't have transportation, jobs or even education to get ahead. We want to get into those areas because they might not even have the technology to answer that survey," Banks said.
In an effort to reach a wider audience, the survey is also available in Spanish and Creole to reach more groups so their voices can be heard. At the end of the semester, researchers will present their findings at the PACE Showcase on April 28.
This effort was not done alone, as the scholarship program partnered with the University of Maryland Eastern Shore and the City of Salisbury with support from the Mayor's Office.
To access this survey, click on one of the links below:
English
Spanish
Creole