UWC's premier coding and robotics club set to inspire future South African robots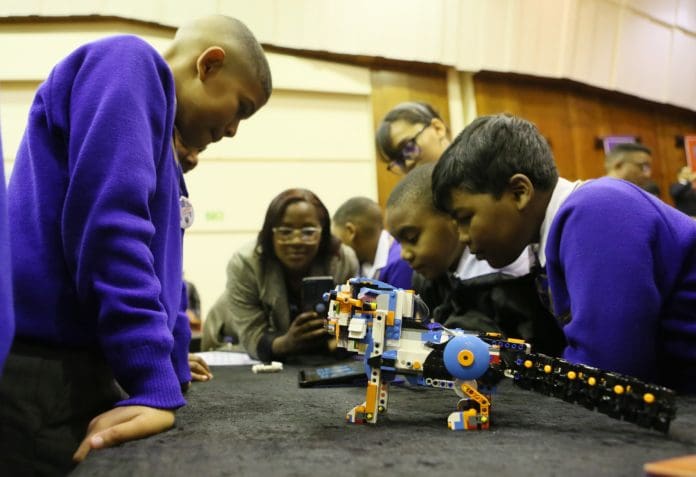 VSoding connects with "scientists of tomorrow" living in disadvantaged communities near the University of the Western Cape.
The Science Learning Center for Africa (SLCA), as an extension of the university's School of Science and Mathematics Education (SSME), has launched a coding and robotics club that will train teachers in coding and robotics, exposing learners to cutting-edge technology.
Eight schools from regions such as Belhar, Mitchell's Plain, Delft and Khayelitsha are involved in the pilot phase of the club which offers short programs for teachers in coding and robotics.
Speaking at Saturday's event, which also marked the culmination of National Science Week, Professor Josef de Beer, director of the SLCA, said that while South Africa has made great progress in science and technology, more needs to be done to improve science and mathematics education. "We need creative and innovative scientists with an entrepreneurial spirit," he said.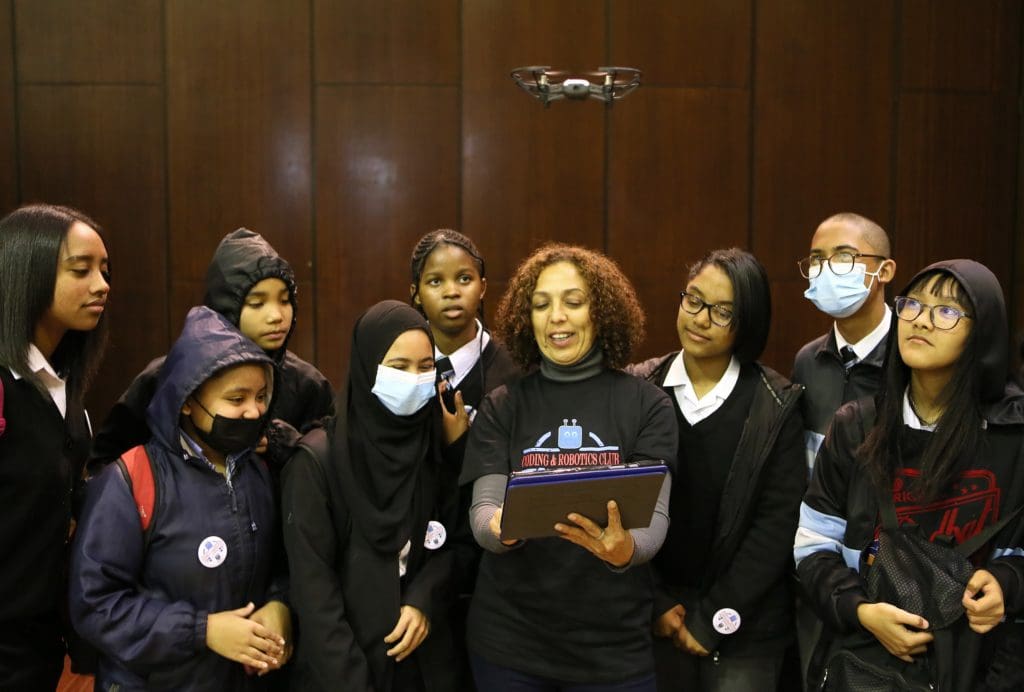 He urged teachers to focus on self-directed and problem-based learning, and pointed out that coding and robotics, which will be part of the Department of Basic Education's national curriculum for the basic and intermediate stages from 2023, could improve this self-directed learning. . The SLCA strives to popularize science by exposing teachers and learners to innovative thinking. For example, it provides local schools with an origami-based microscope, the so-called Foldscope microscope, which costs just $1, or R17, that teachers can use to do microscopic experiments. This commitment was also echoed by Professor Rajendran Govender, Dean of Education, who mentioned that the Faculty will move into a new building later this month, with state-of-the-art facilities to ensure class-leading teaching and learning. world.
The Deputy Vice-Chancellor: Academic, Professor Vivienne Lawack, said in a recorded message that UWC is committed to inspiring a new generation of scientists, engineers and ICT specialists. She noted that the launch coincided with Women's Day, August 9, and urged girls to consider science as a career. Currently, only 13% of South African graduates in science, technology, engineering and mathematics are women.
Addressing "future robots" from several schools participating in the launch, Dr Tony Williams, Curro: Science, Technology, Engineering, Art, Maths, Design/Drones (STEAMD) Program Manager, said robotics in South Africa Sud is not only sustainable, it is 'exploding', with innovative technologies used in various fields.
He delighted learners with videos showing what robots can do and explained how children from local communities have already achieved considerable success locally and internationally by applying their knowledge of robotics and artificial intelligence. "The fourth industrial revolution is here and change is happening very quickly. We are already talking about the fifth industrial revolution.
Jonathan Freece, coordinator of the coding and robotics department at Western Cape Education, encouraged learners to "future themselves" by learning as much as possible about science and robotics. "The subjects you study now will not suffice for the jobs of tomorrow."
The club is a "dream come true" for schools in communities without access to robotics and scientific resources, said Nonhlanhla Shandu-Omukunyi, a professor at UWC's faculty of education. "Learners from Curro and Khayelitsha, for example, are far apart. But by joining the club, we can bring them closer."
For Sukúme Cabane, an 8th grade student at Rosendaal High in Delft, the highlight of the launch was the long-awaited opportunity to pilot a drone. "I've wanted to fly a drone since I was in 3rd grade. I'm definitely considering a career in science," she said. Learners were able to interact with the drones and robots during the event.